---
TryNano is a site for introducing newcomers to Nano by allowing them to test Nano transactions instantly, for free, and no wallet setup is needed - everything is handled directly in the browser.
Two wallets are generated for the user, a built-in faucet is available to use to get some Nano right away, the user can ping the nano back and forth between the two wallets and see the transaction results, and lastly, the user can create their own private wallet and send that nano to their newly created wallet right away (or simply return it back to where it came from).
Additionally, TryNano supports multiple languages such as: English, German, Spanish, French, Japanese, Polish, and Portugese-Brazilian! Users are also able to submit translations for other languages on the TryNano GitHub page (link to instructions )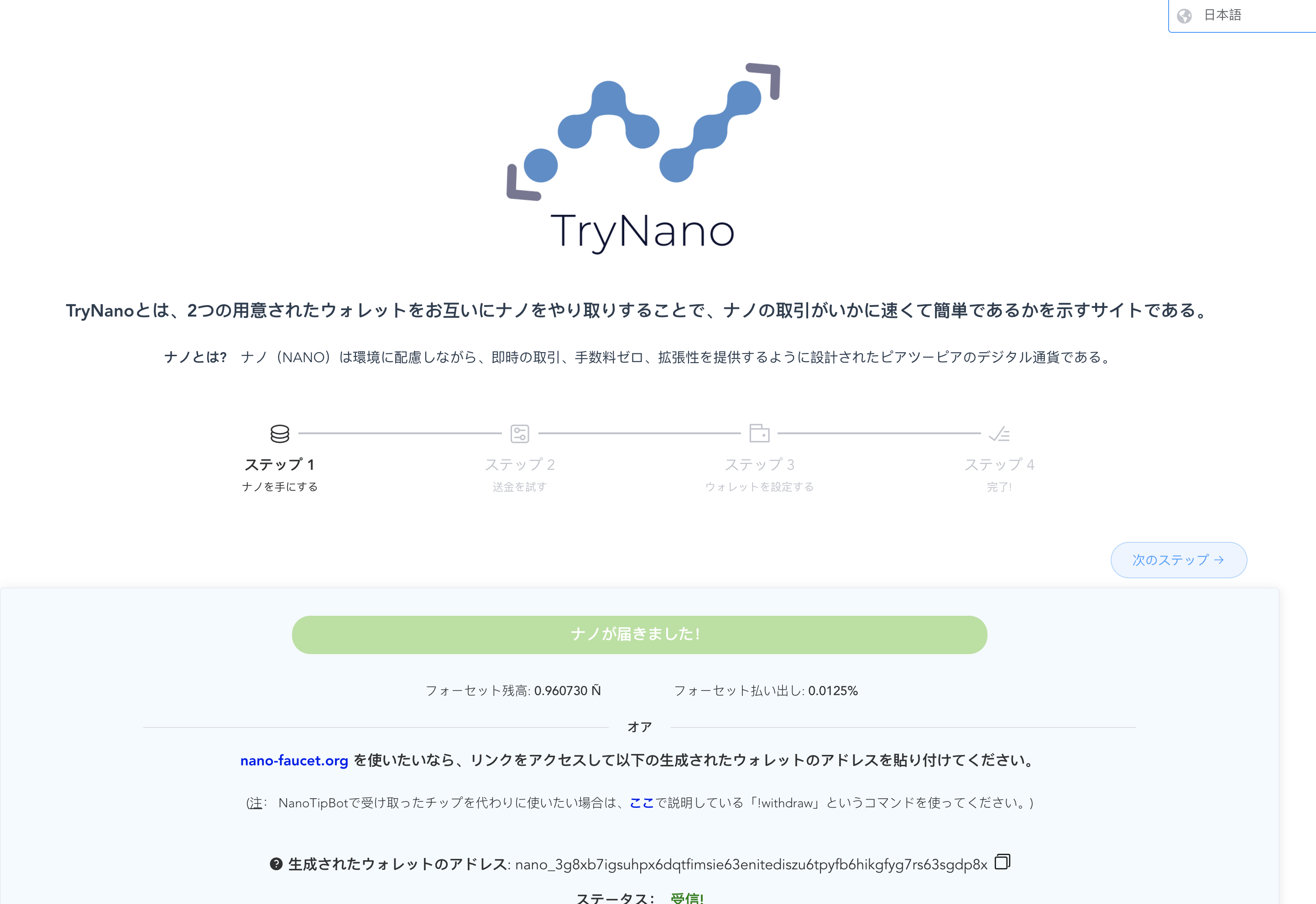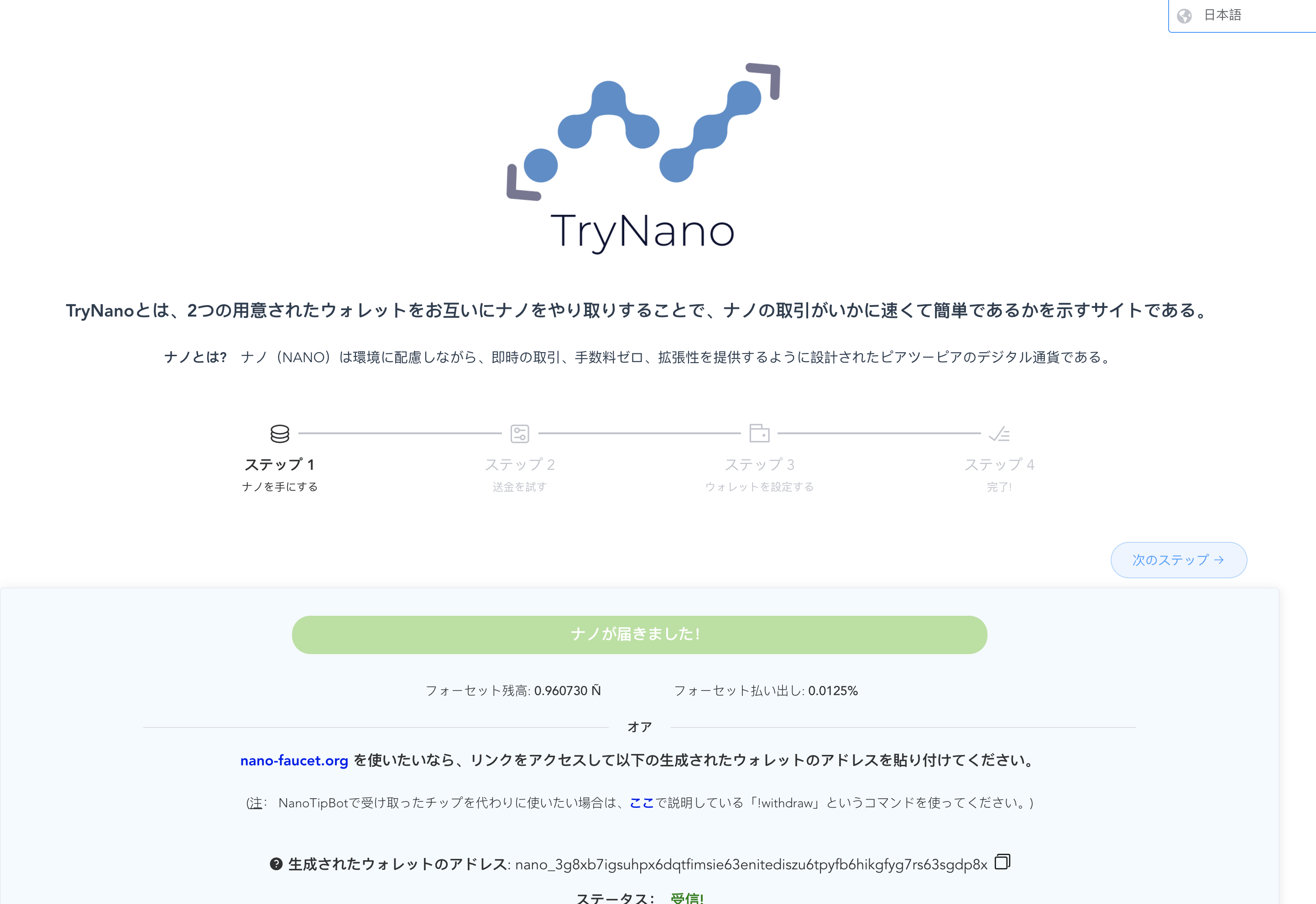 Reviews
Reviews
A very smooth and well designed site that lets users see the speed of Nano WITHOUT having to set up a wallet first.

Experienced cryptocurrency users will definitely appreciate the speed demonstration prior to creating their own wallets. Nice idea for a faucet.