---
Swipe powers a robust platform that enable businesses to create card programs for users to spend anything globally. With Swipe, businesses are able to create, manage, and distribute branded virtual and physical cards while Swipe manages all the regulatory, compliance, and network responsibilities to quickly launch user programs with Swipe's banking partners and direct licenses.
Swipe connects and is partnered with major payment networks to enable businesses to rapidly create cryptocurrency to fiat funded card programs. *Swipe *Ramps enables a full fiat channel for payments into and out of any asset class.
Users can tokenize their cards for a touchless experience with Swipe powered debit cards that enable access to Apple Pay, Google Pay, and Samsung Pay.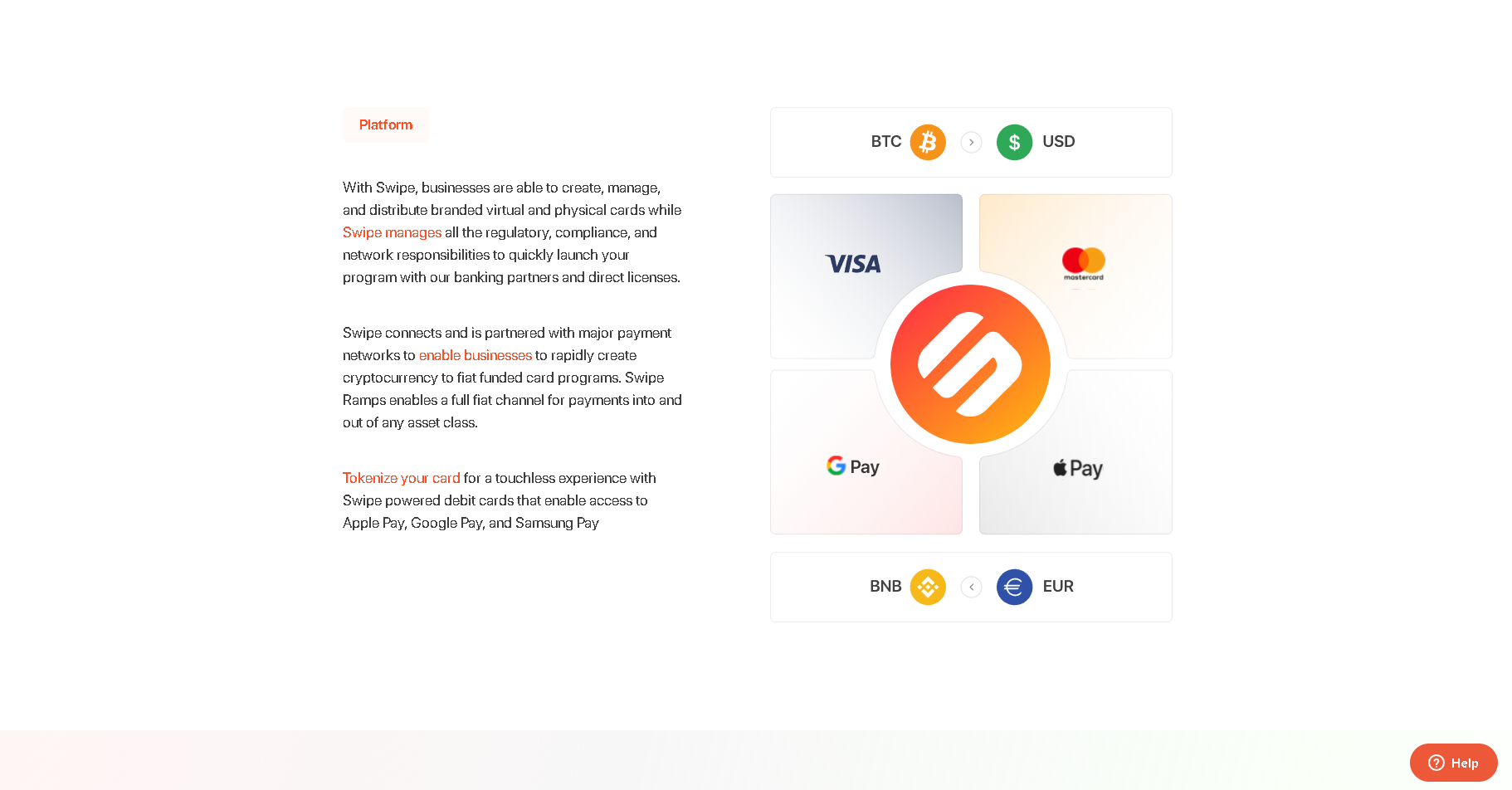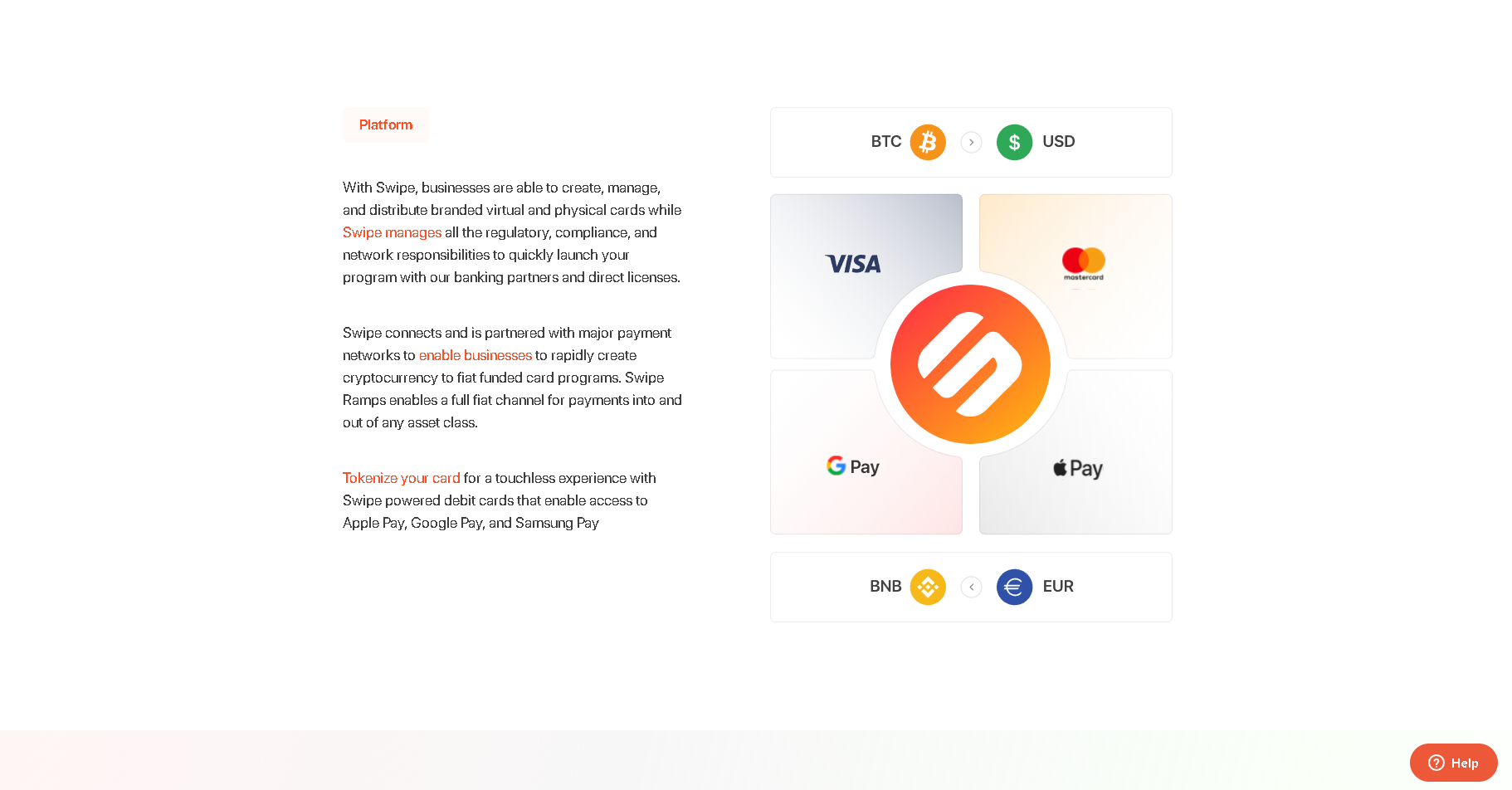 Reviews
Reviews
This Project has no reviews. Be the first to leave a review.