---
SuperSpritez is the world's first pixel art superhero generative NFT collection! GEN 0 will include 1000 randomly generated heroes, all with a combination of various colorful assets. Holders will gain access to SuperSpritezHQ which will include an arcade game, comic strips and more! Assemble your team of SuperSpritez and save the world from imminent pixelation!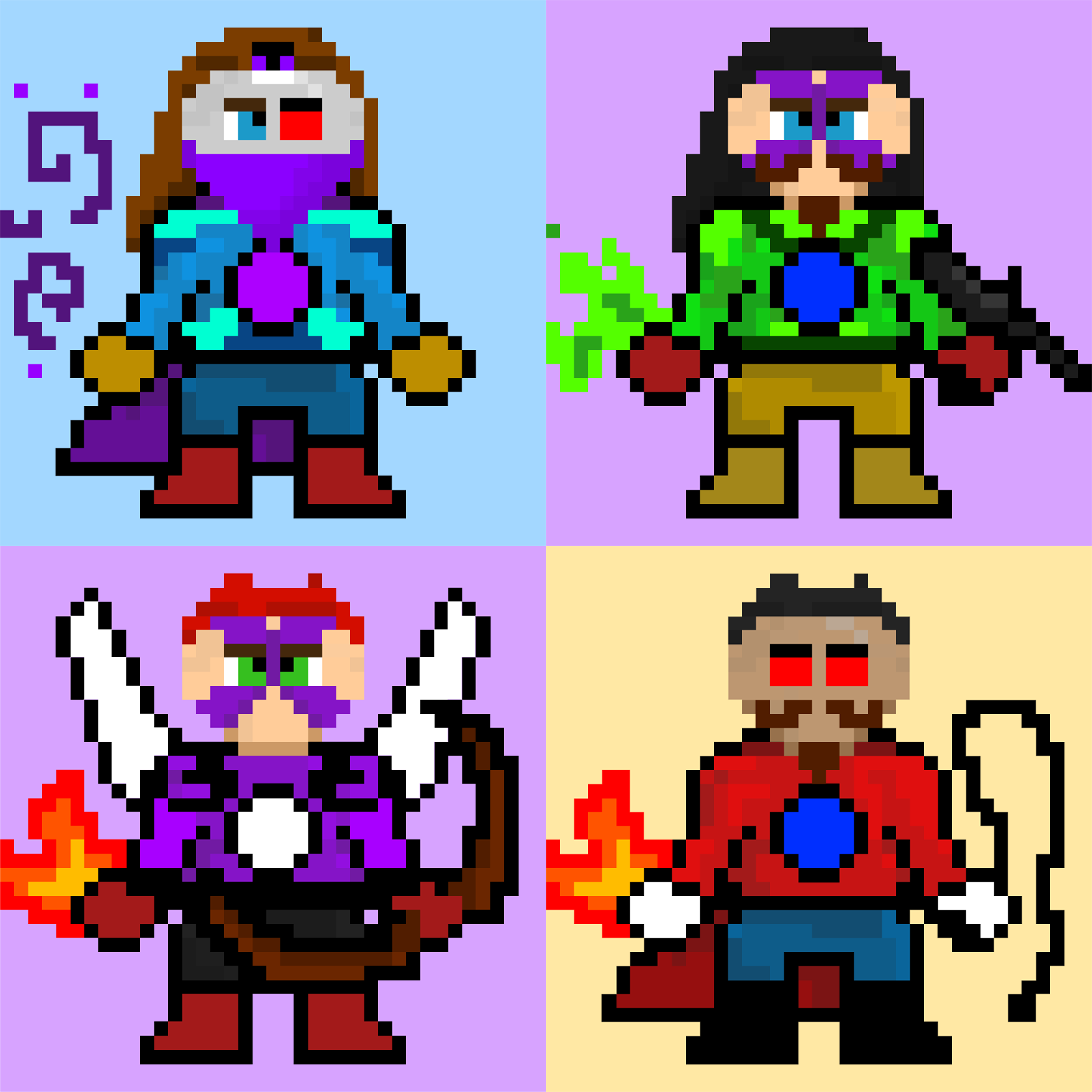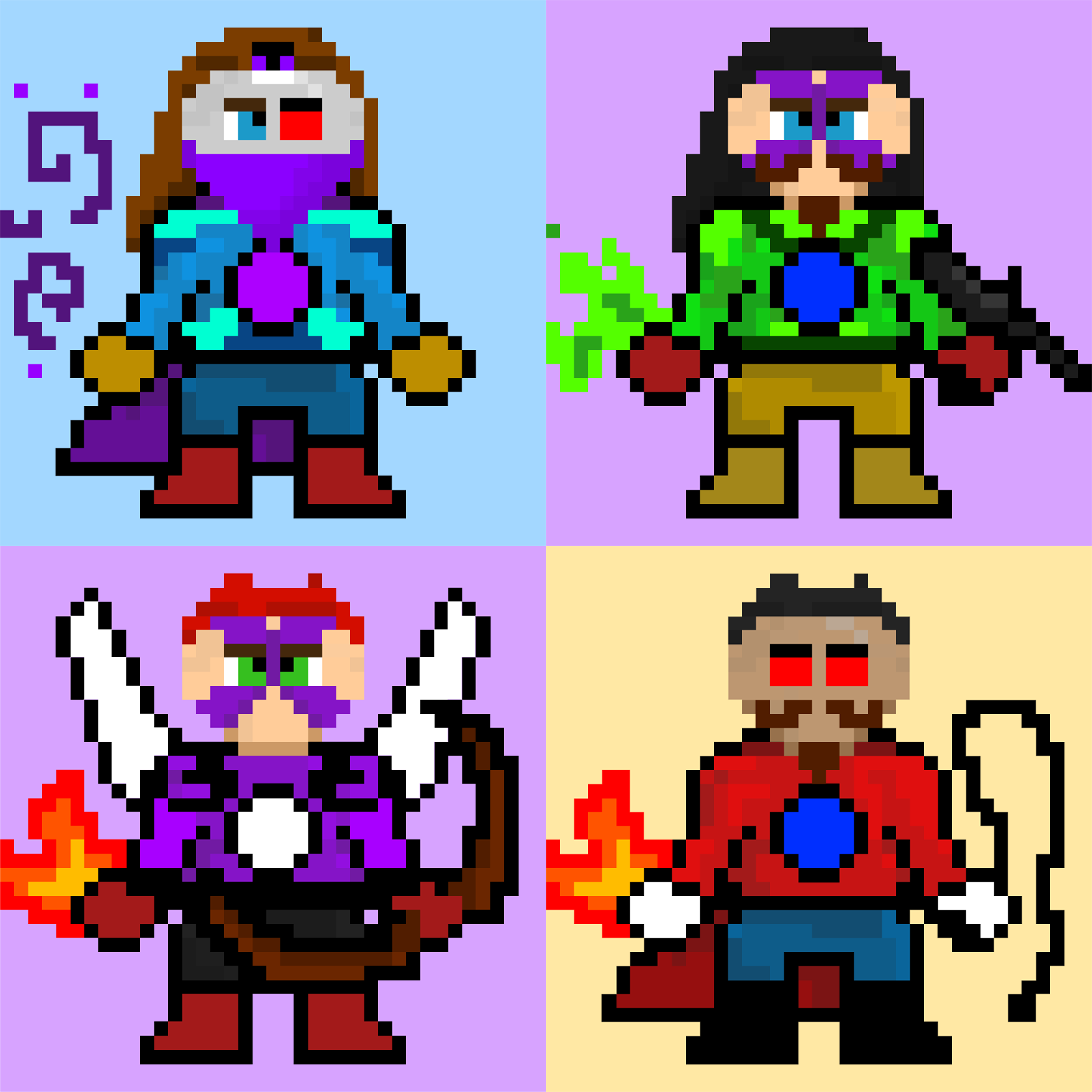 Reviews
Reviews
Step 1- grab your Super Sprite.
Step 2- Hero or villain?
Step 3- Save or wreak havoc on the world.

The people in this community have made me laugh so hard, with the hero vs. villain battles that happen. Sometimes I am sitting in my car dying of laughter and the people around me are staring at me like I'm crazy. So If you want to laugh, have fun, and a little Hero vs. Villain role-play, then this is your project.
This project is something special! If you like superheroes, pixel art, and a supportive community- this is the collection for you. Being a part of the SuperSpritez fam has genuinely brought joy into my life ♡