---
With PlayNANO, users earn 40% commission on everything they do. Whether it's betting on Roulette, playing games and receiving rewards, or earning Nano completing tasks, 40% of PlayNANO's profits go directly to referrers…always and forever.
Features:
Earn - Watch videos, use Faucets, complete tasks and more. Users earn the maximum amount of Nano possible
Play - Play games and get rewarded instantly for performing well. New games will be added very soon
Bet - Instant betting and immediate payouts. Users can bet with their peers and enjoy the speed Nano has to offer
Spend - Spend Nano on Digital Prizes, Gift Cards, and/or Game Keys. More coming soon!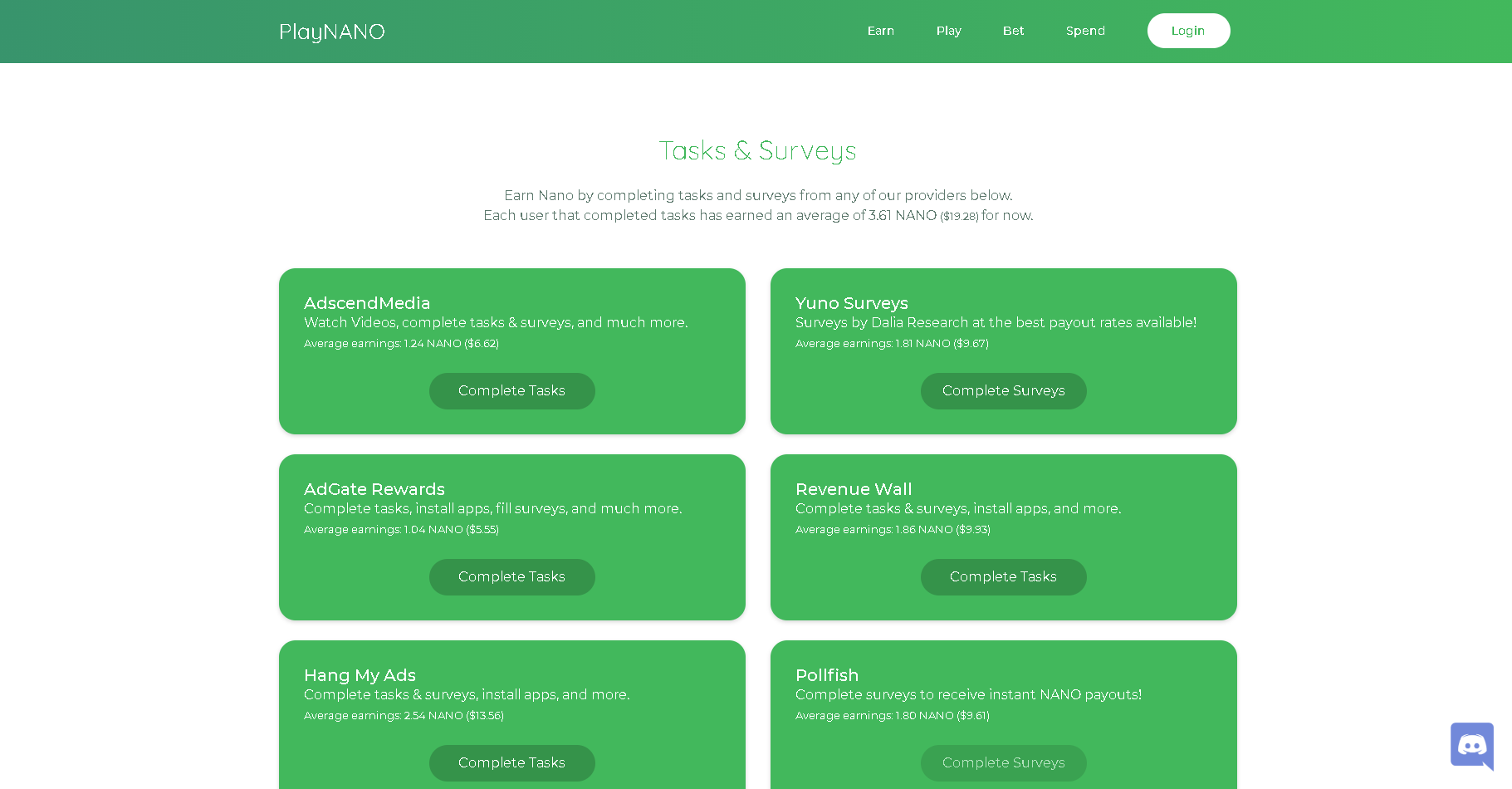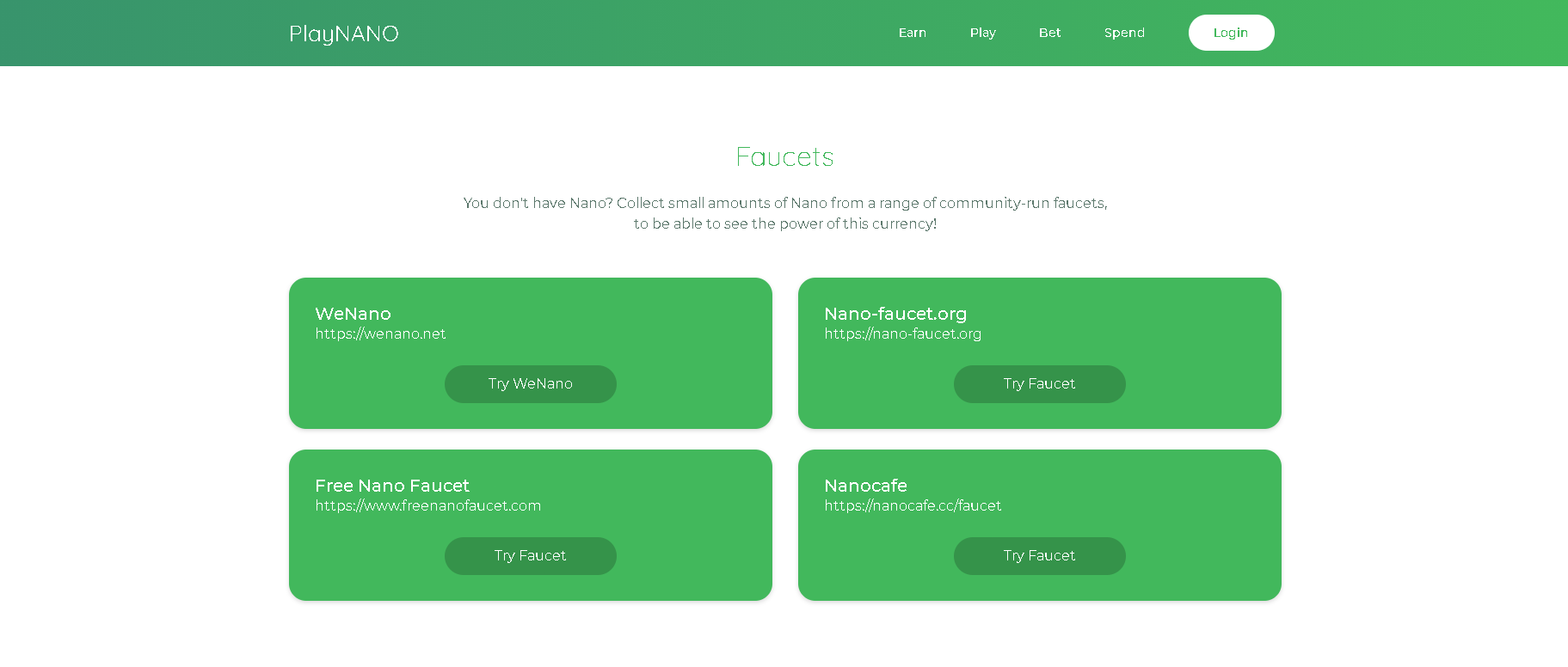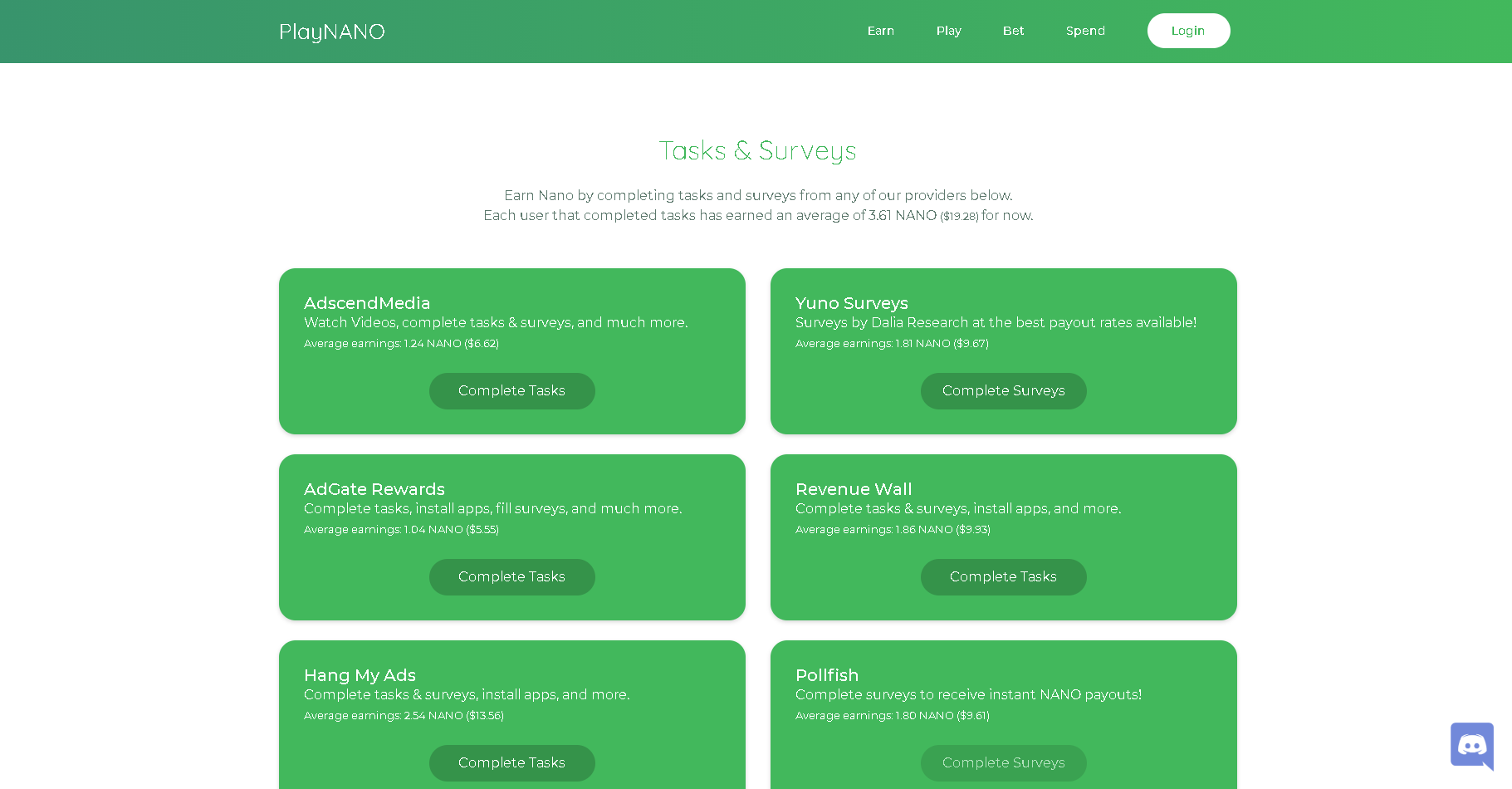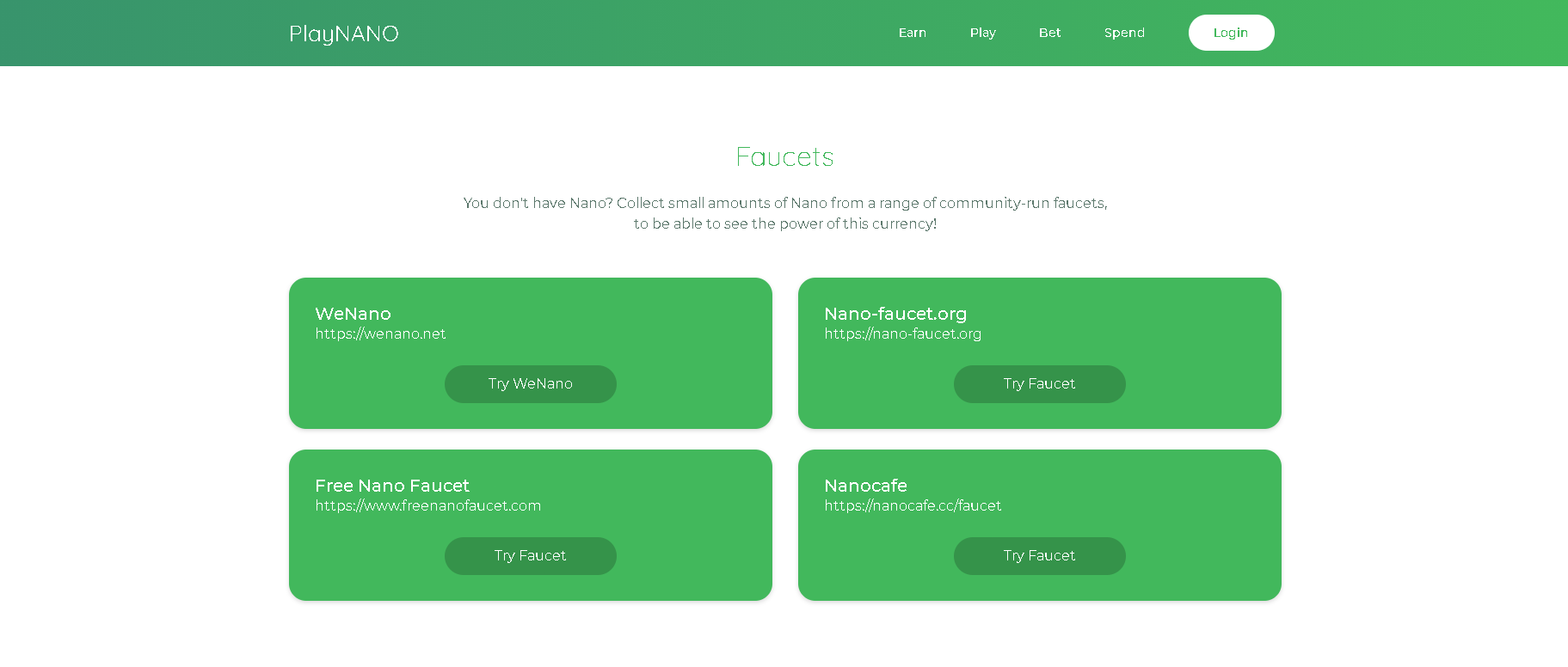 Reviews
Reviews
This Project has no reviews. Be the first to leave a review.