---
GET Protocol is a 100% digital ticketing infrastructure provider that has built, battle tested and fine tuned products at real events by real, non crypto savvy attendees. Since inception in 2016, our ethos has been to create products that put the end user first, providing all the benefits of blockchain and NFTs whilst keeping all complexity hidden behind the scenes.
We offer ticketing products that cover the full spectrum of ticketing, from startup companies looking to use our white-label product to enterprise ticketing clients that utilise our Digital Twin solution to tap into the benefits of NFTs and blockchain with easy integration.
Based in Amsterdam, The Netherlands, we're a team of 40+ that ha been leading mainstream adoption of NFTs and blockchain, giving the events and ticketing industry access to the potency available from the latest technology.
All tickets that are processed through GET Protocol are registered on-chain and viewable in real-time through our NFT ticket explorer: Here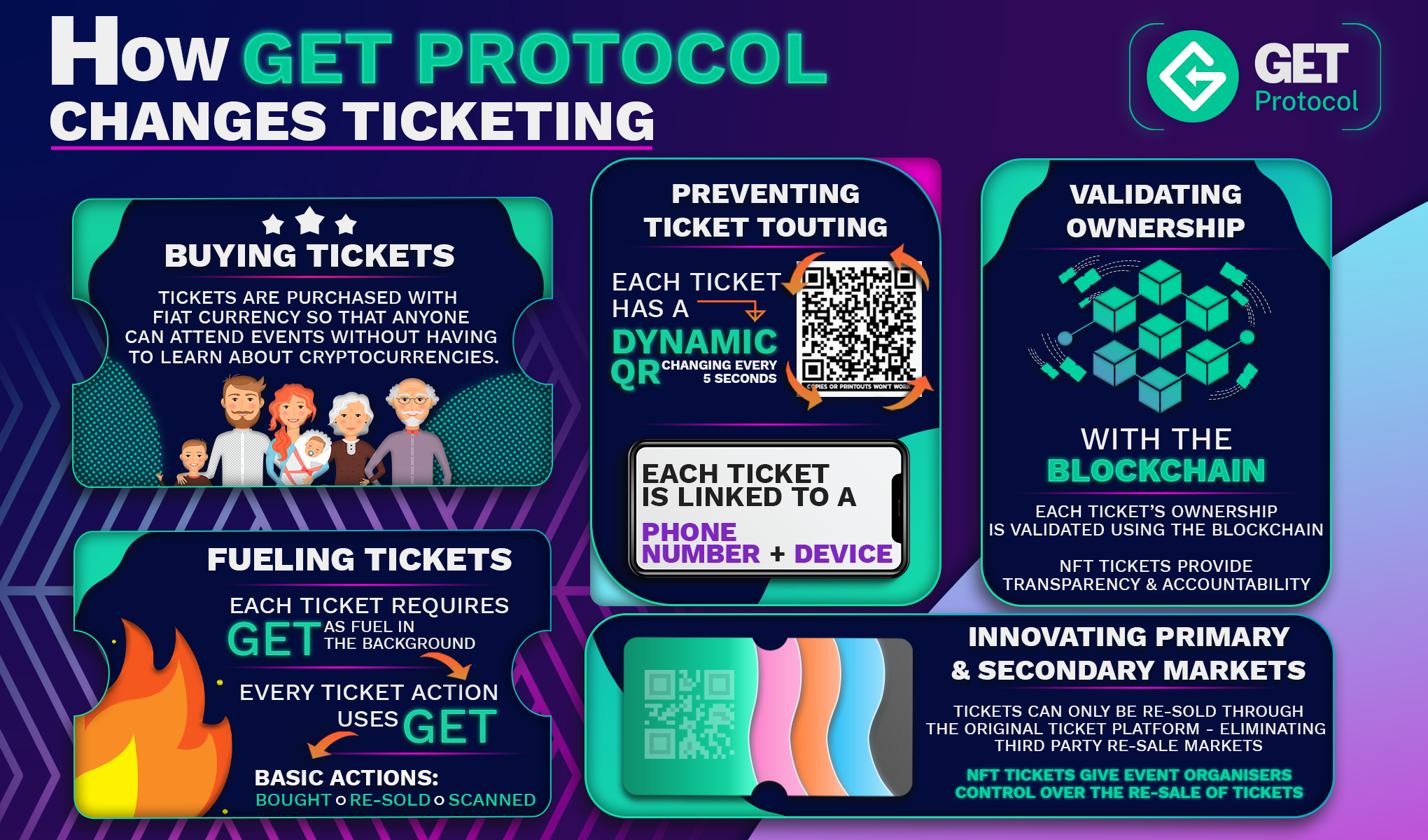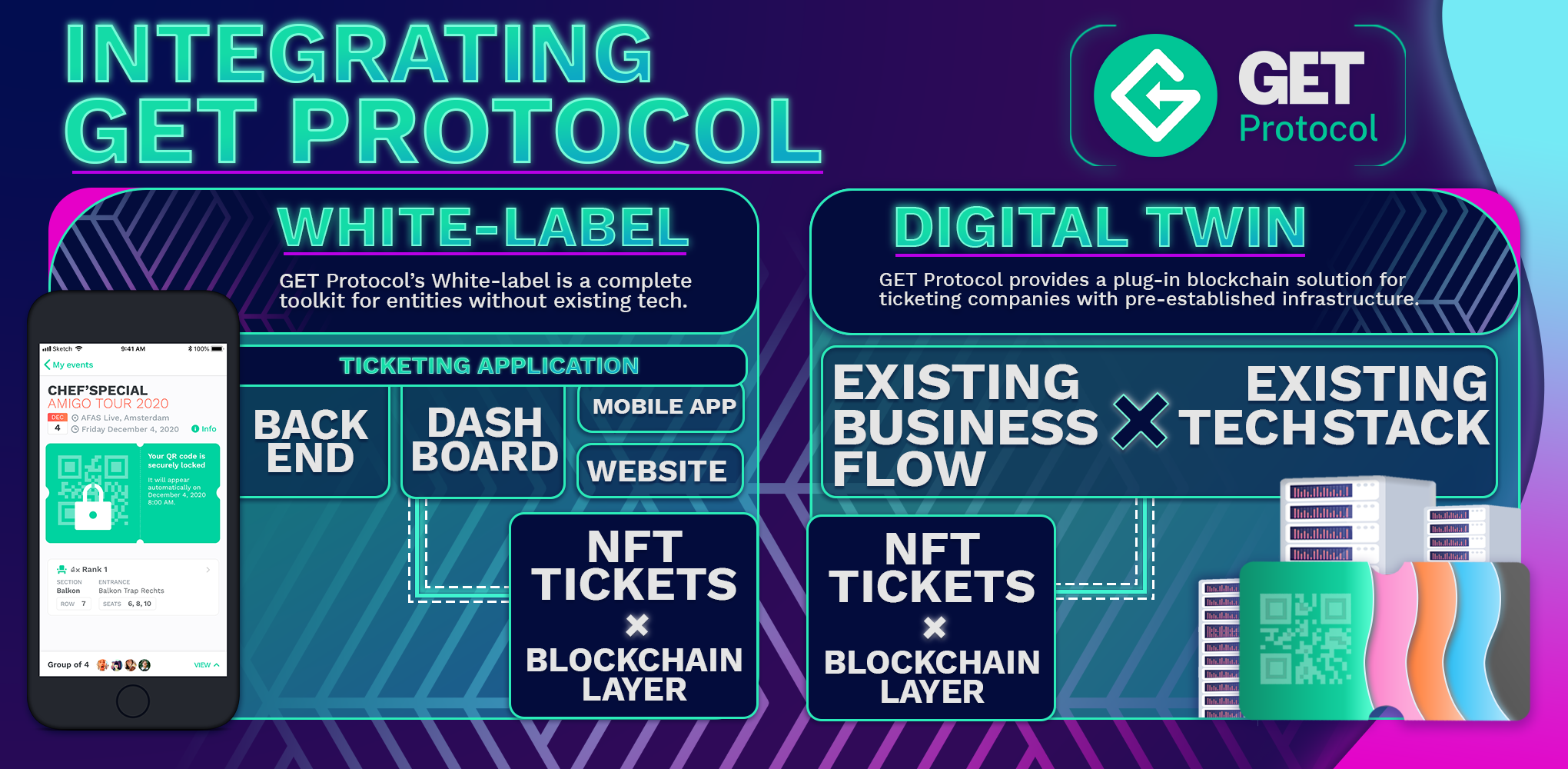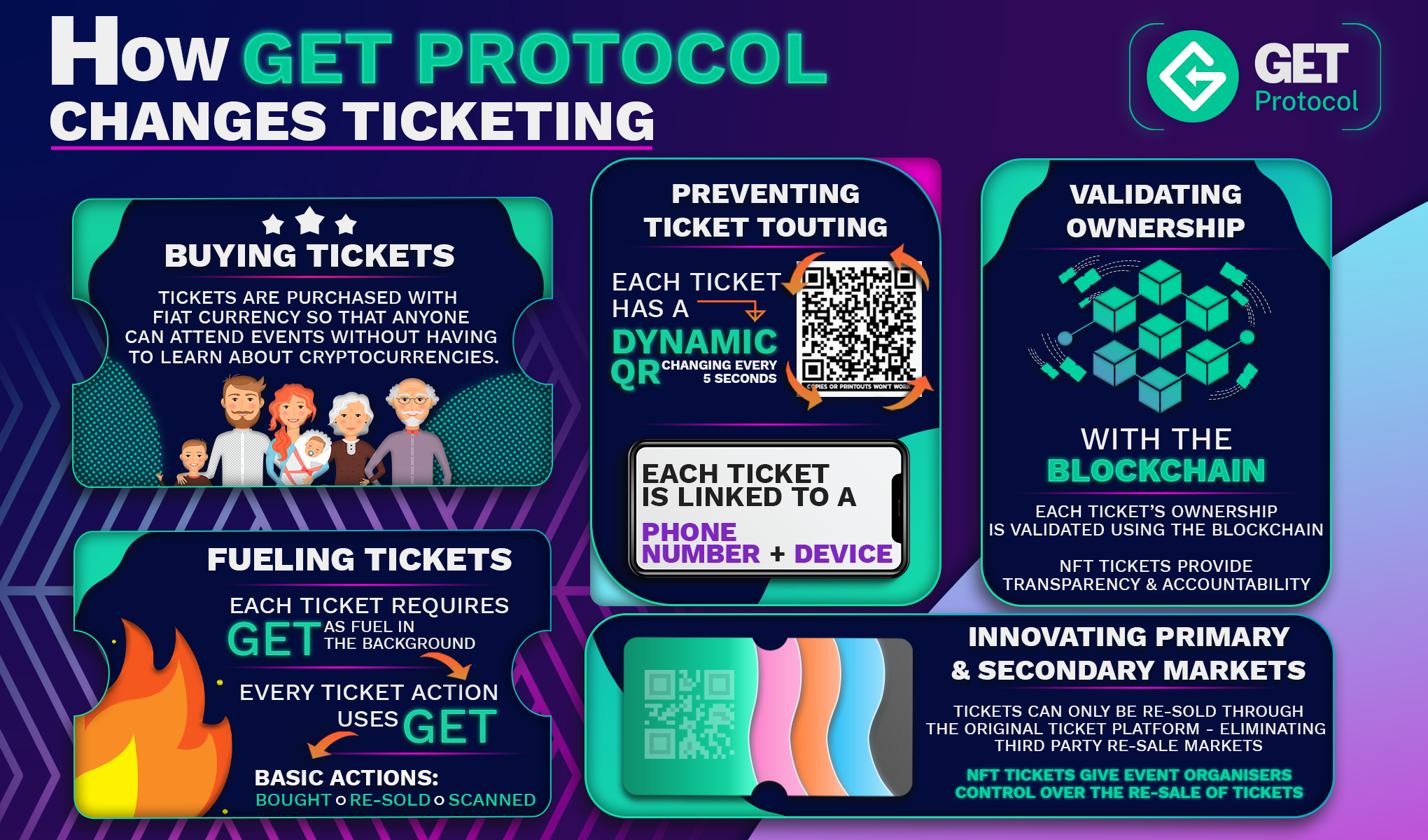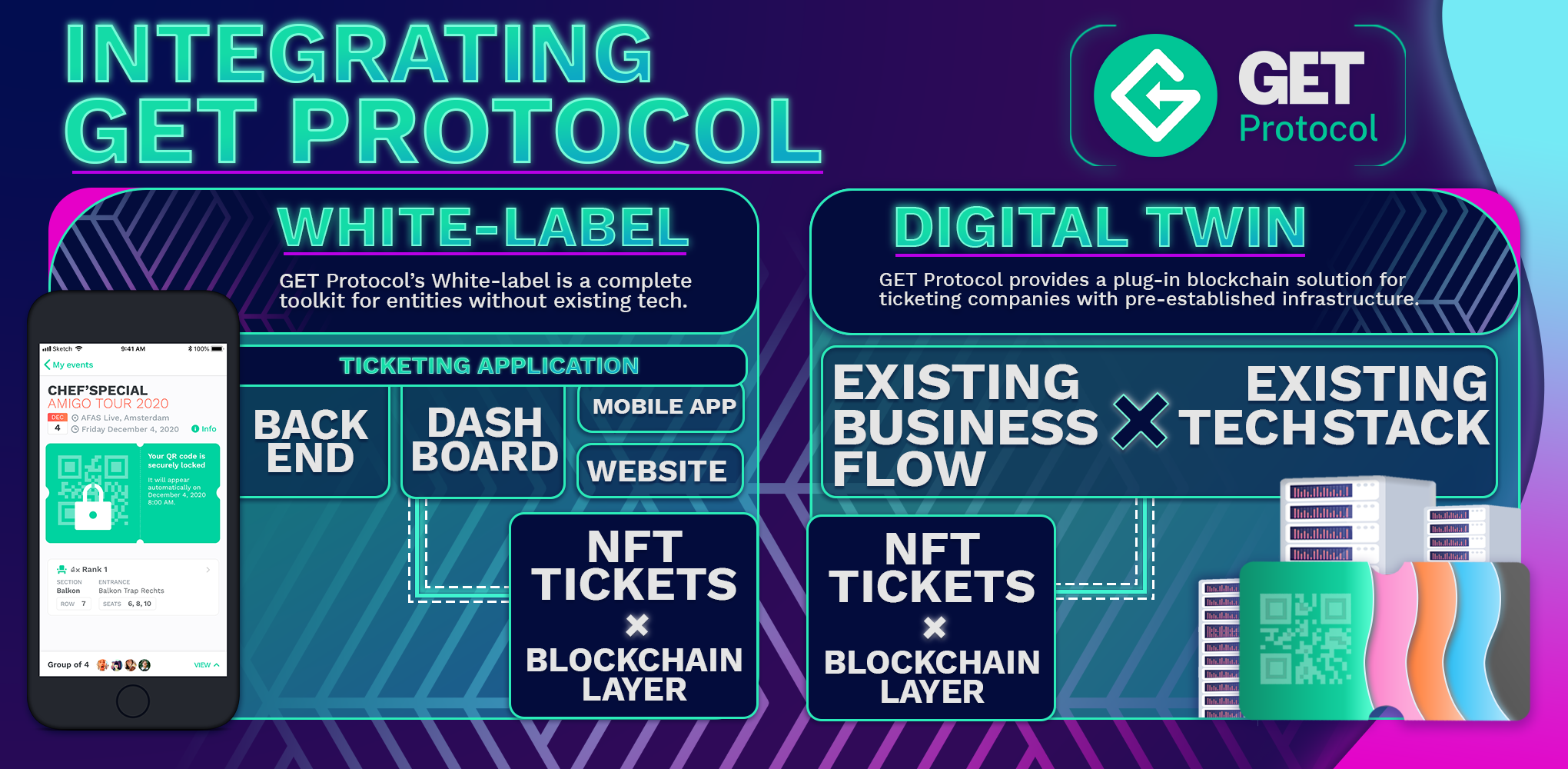 Reviews
Reviews
NFTs and Tickets! Who thought of this idea? Think of paper tickets as tickets of the passed. NFT-tickets are here to replace! No trouble losing your ticket, getting them reaped, unable to transfer to another, and maybe sold in a secondary market. GET Protocal brings the solution to the table. Looking forward to revolutionizing the ticketing industry!
GET Protocol is one of the most innovative and proactive projects currently operating within the cryptosphere and entertainment sector. Their ingenious approach to ticketing is fundamentally revolutionizing the way the ticketing industry works.

Through the application of their Digital Twin and White-Label products, GET has found an effective way to apply Blockchain technology and integrate Non-Fungible Tokens (NFTs) into their offerings, thereby giving tickets intrinsic value and allowing them to exist as collectible items for participants to hold on to.