---
Coinbase Wallet is a software product that gives users access to a wide spectrum of decentralized innovation. With Coinbase Wallet, users can buy and store ERC-20 tokens, participate in airdrops and Initial Coin Offerings (ICOs), collect rare digital art and other collectibles (NFTs), browse Decentralized Apps (dApps), shop at stores that accept cryptocurrency, and send crypto to virtually anyone in the world.
Coinbase Wallet is 'the easiest and most secure crypto wallet' currently available.
Store all your crypto and NFTs in one place
Trade over 500 assets on Decentralized Exchanges (DEXes) and earn interest
No Coinbase account required!
Project Details
Platforms
List of platforms that the project supports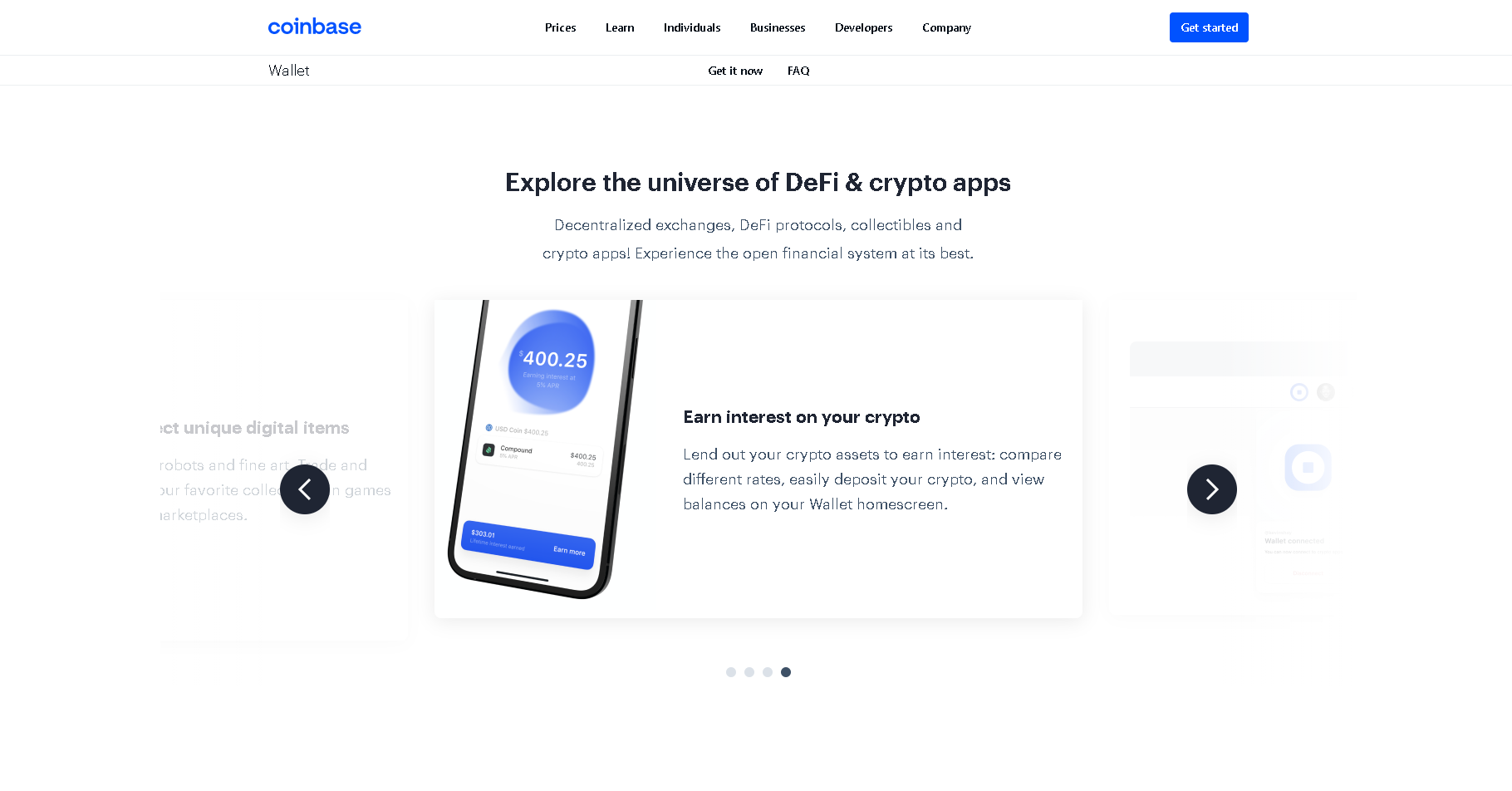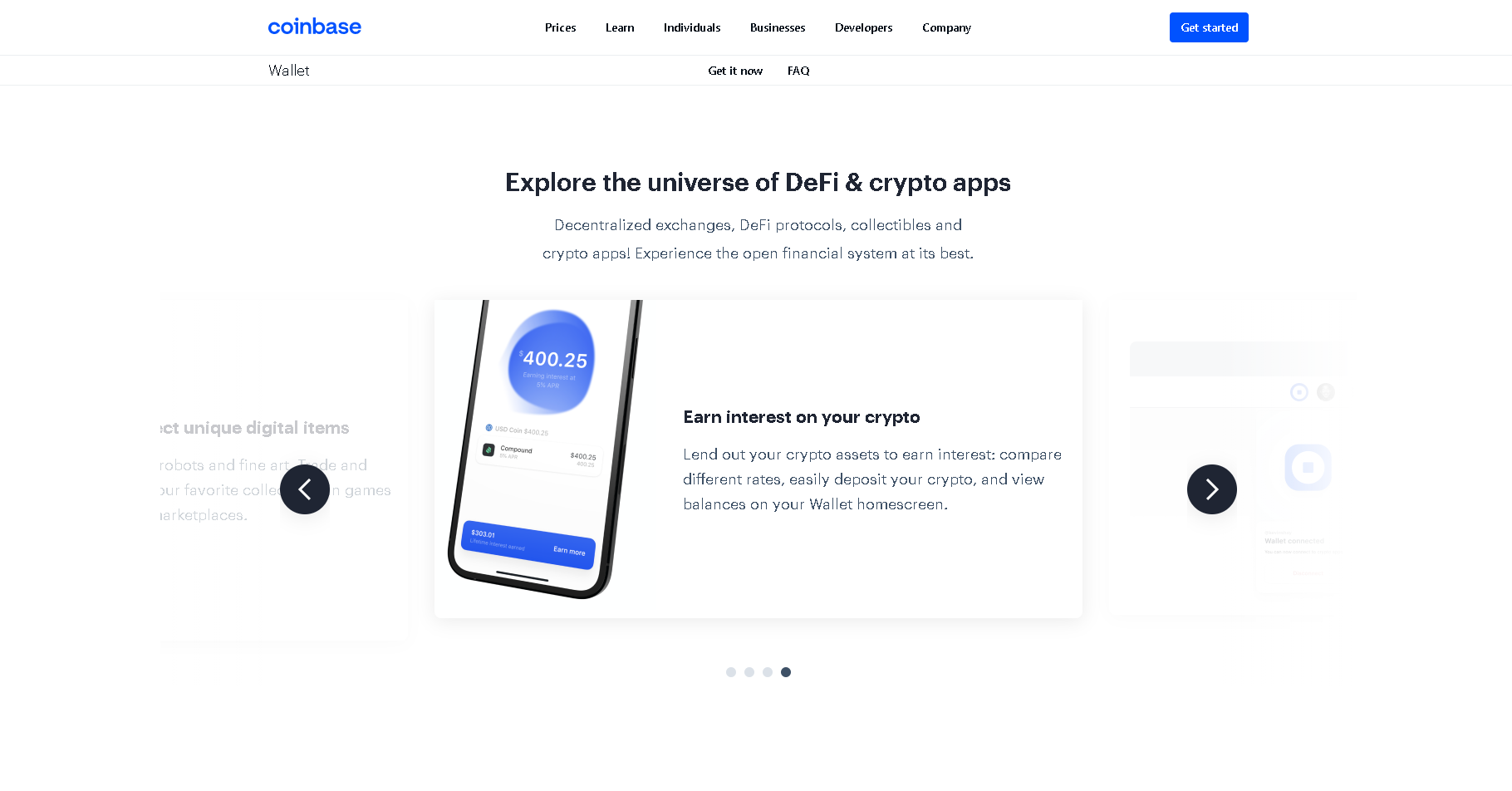 Reviews
Reviews
This Project has no reviews. Be the first to leave a review.