---
Coinbase Wallet is a software product that gives users access to a wide spectrum of decentralized innovation. With Coinbase Wallet, users can buy and store ERC-20 tokens, participate in airdrops and Initial Coin Offerings (ICOs), collect rare digital art and other collectibles (NFTs), browse Decentralized Apps (dApps), shop at stores that accept cryptocurrency, and send crypto to virtually anyone in the world.
Coinbase Wallet is 'the easiest and most secure crypto wallet' currently available.
Store all your crypto and NFTs in one place
Trade over 500 assets on Decentralized Exchanges (DEXes) and earn interest
No Coinbase account required!
Project Details
Platforms
List of platforms that the project supports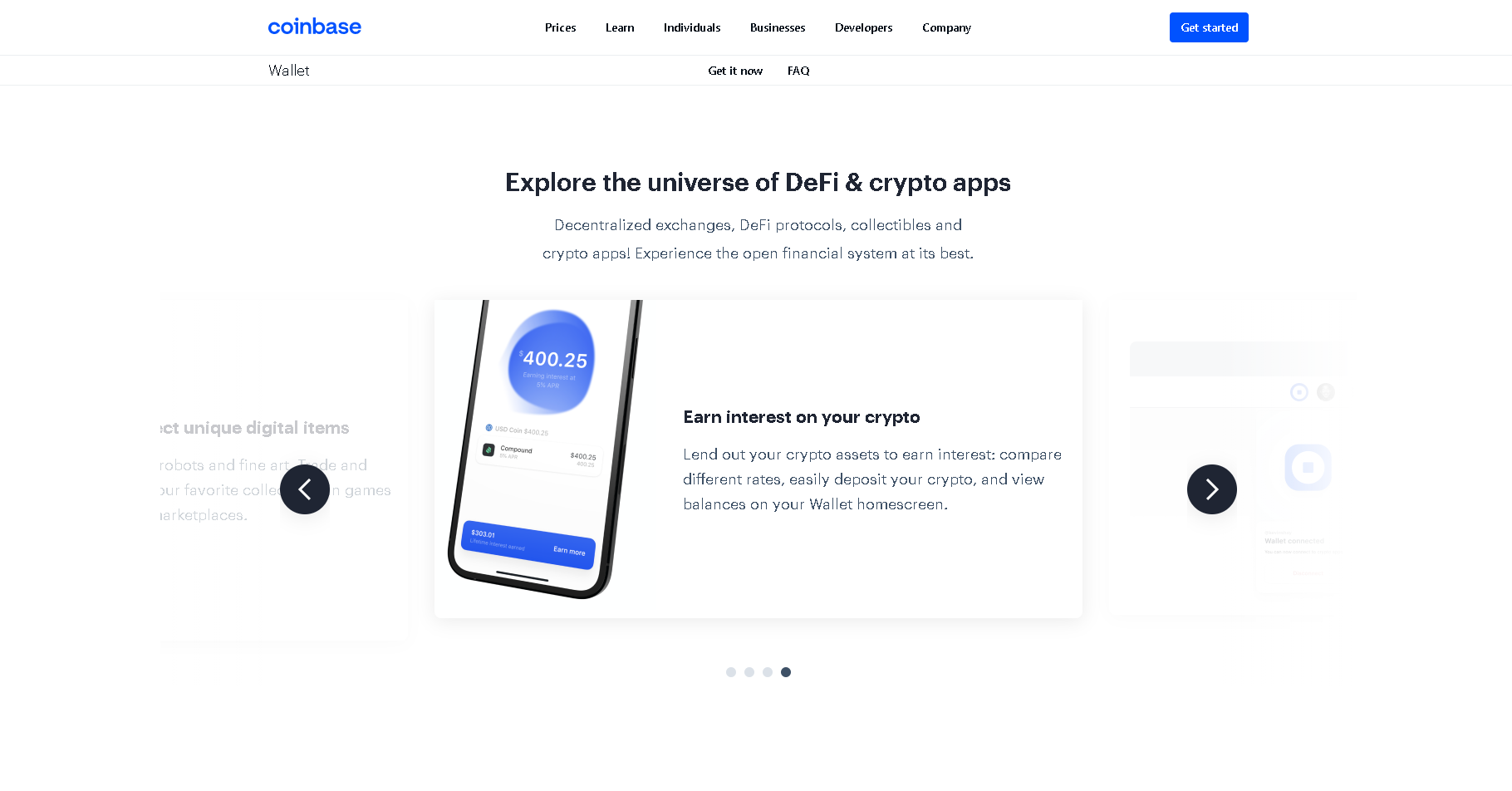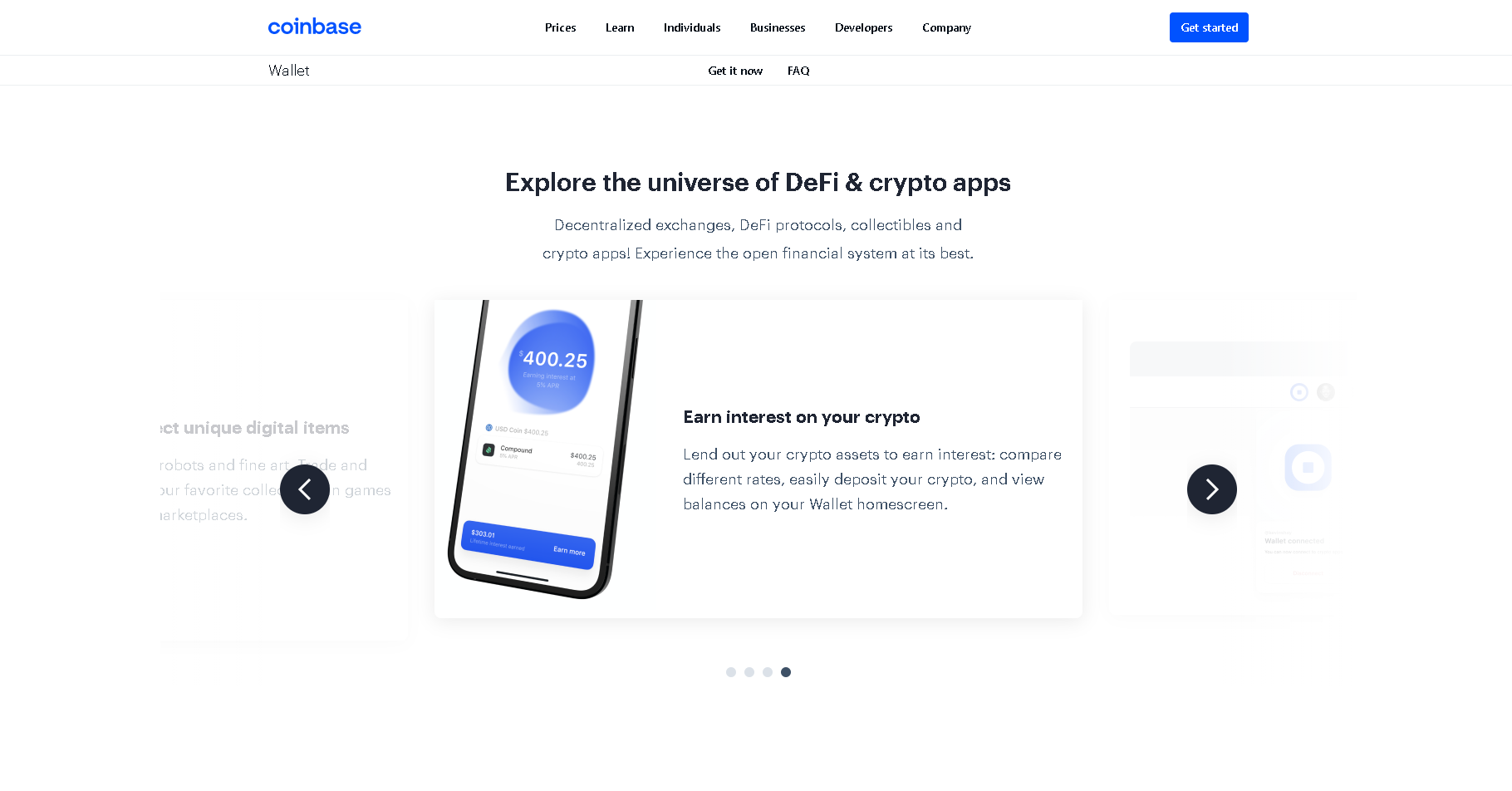 Reviews
Reviews
The Coinbase wallet is pretty simliar to the Gemini wallet, and I trust custody of funds to Coinbase just as much. Coinbase is an industry figurehead for the centralized exchange industry, and barring some bad customer experiences I've heard about, performs its wallet services well. I have never personally had a negative experience with Coinbase, and fiat deposits and withdrawals are very fast, even with no wire. I like Coinbase, but I also like having other wallets/services such as Bittrex as backups just in case I need them.